Camp and Stamp 2016
Welcome to the Kalispell International Folk Dancers' 12th annual Stamp and Camp. Thanks again to Russ and Missy for launching the event and keeping it going all this time.
Entrance to the Summit Fitness Center
Reception
Big Sky dance floor
---
Dances 6-11 Afternoon
Siriul
Ma Navu
Adjon as Isten
Kritiko Serviko
Ciganko
Batrineasca
Hora din Campie
Ciganja
Eretz Eretz
Tervelska Raka
Lakodalmi Tanc
Jiana
Ajde Jano
Verapceto
Tokyo Polka
Gajdina Svirjat
Rustemul
Barsgeren yeghanag (Persian Melody)
Djado mitjovata
Novo Zagorsko
Pravo Čepelarsko
Joc de Fete
Mori Odajo
Cekurjankino Horo
Inaduna
Staro Pomasko
Nevesto Carven Trendafil
Bavno Oro
Joc batranesc de la Niculitel
Arnautsko Horo
Changerais tu
Sopsko Horo
Tamzara
Bregovsko Horo
Chilili
Cimpoi
Vodeno Horo
Cetvorno Shopsko Horo
Trugnala Rumjana
Orijent
Şaşkin, by Ahmet Luleci
Lo Ahavti Dai
Slow Singing Pravo
Sitna Zborenka
Dance Of Ikaria
Dospatsko Horo
Godecki Cacak
Gavotte d'Honneur
Alunelul de la Urzica
Vlasko (long version)
Drjanovska Racenica 2
Hora Cheffer
Horo Fetelor
Mascatii
Dance Above the Rainbow
Pajduško
Pentozali (Bill's)
Tokyo Polka
Kritiko Serviko
Trind Polska (hoy)
Maître De La Maison
Zimushka
Jove Malaj Mome
Valle E Permetit
Takanata
Talima

Romania
Israel
Hungary
Greece, Crete
Bulgarian Gypsy
Romania
Romania
Gypsy
Israel
Bulgaria
Hungary
Romania
Serbia
Bulgaria
USA/Japan
Bulgaria, Rhodopes
Romania
Armenia
Bulgaria
Bulgaria
Bulgaria, Rhodopes
Romania
Macedonia
Bulgaria
Turkey
Bulgaria
Bulgaria
Macedonia
Romania
Bulgaria, Pirin
Brittany
Bulgaria
Armenia
Bulgaria
Bolivia
Romania
Bulgaria
Bulgaria
Bulgaria
Serbia
Turkey
Israel
Bulgaria
Bulgaria
Greek
Bulgaria
Serbia
Brittany
Romania
Bulgaria
Bulgaria
Israel
Romania
Romania, Moldova
Ireland
Macedonia
Greek
Japan
Greece, Crete
Sweden
France
Russia
Bulgaria
Albania
Bulgaria, Severnjasko
Bulgaria
Even thought the weather outside wasn't super hot like last year, it was nice and cool dancing at the Summit.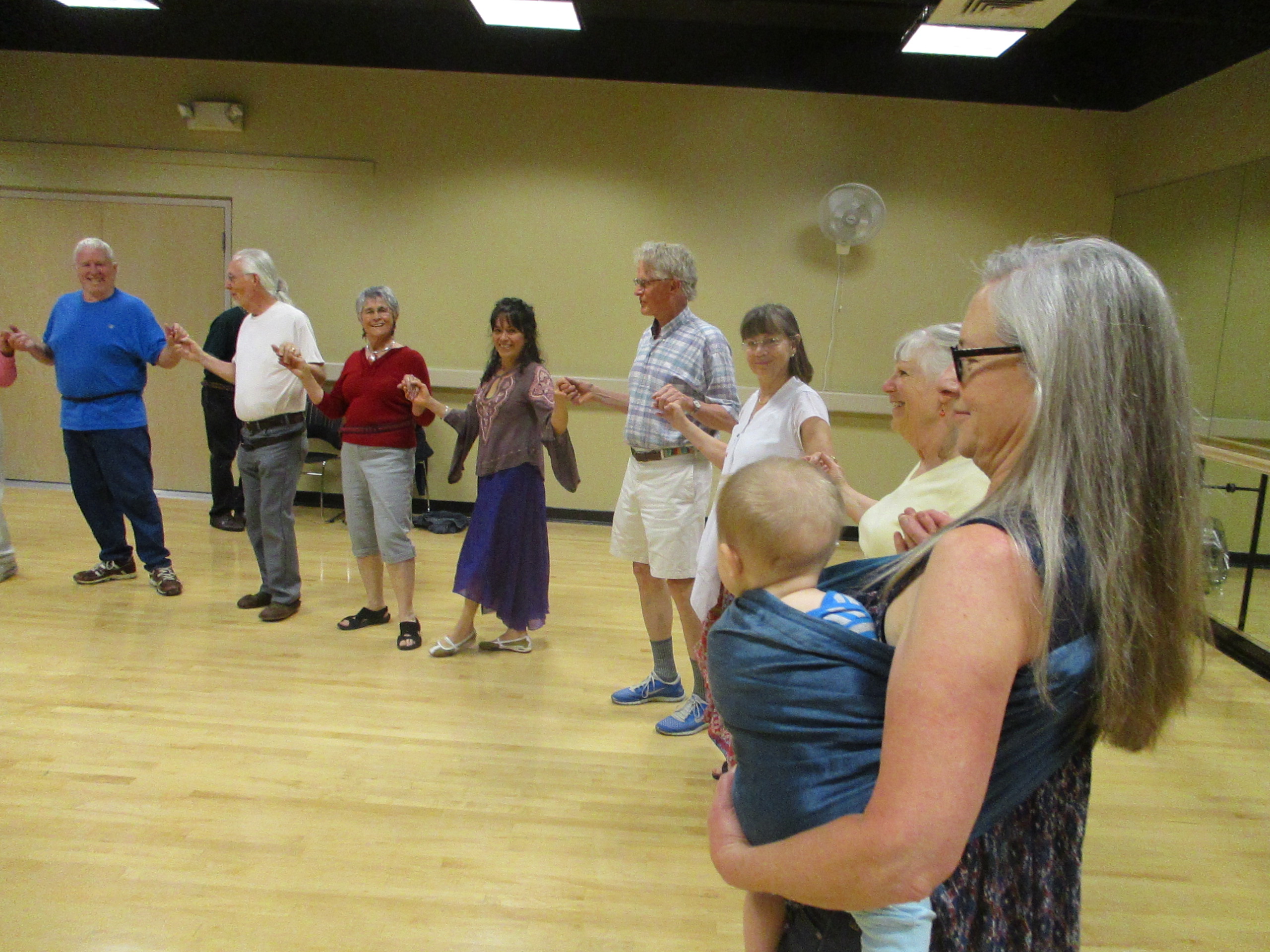 Sharon holding Mason, her daughter Becca's 7 month old. - He seemed to like folk dancing.
5 o'clock break for dinner at Joe's
Main course, plus the turkey Russ brought.
Brownies, Missoula Black Cat bakery cake, homemade rhubarb pie. Yum
Thanks to Joe, (on the left, bringing out another chair,) for hosting dinner for us.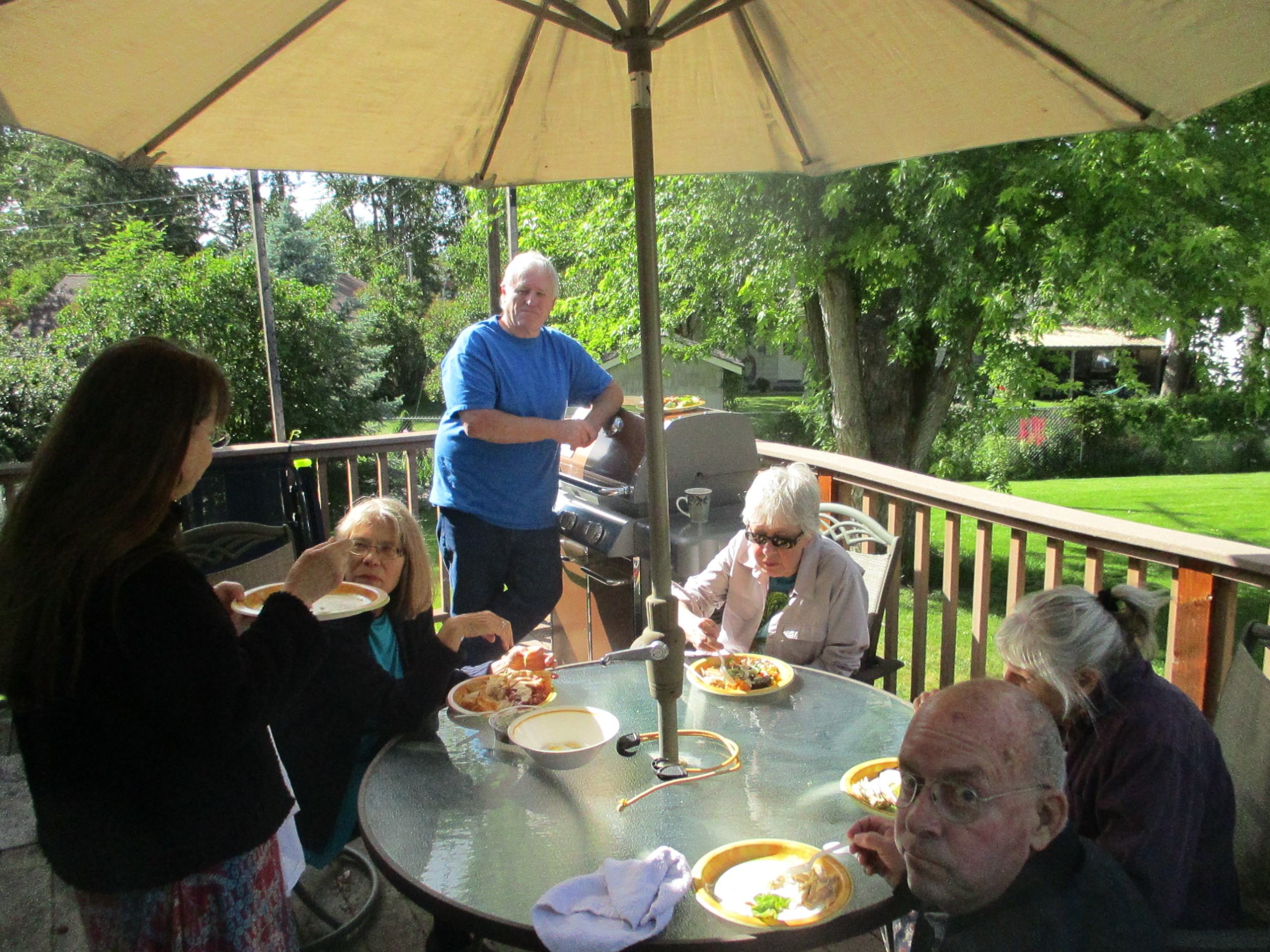 CW, starting at noon: Russ, Susan H., Jackie V., Bruce, Lauren, Eva.
CW, starting at noon: Ann, Richard, Max, Denise, Jackie Z., Lili Anne, Jon, Sharon, Mason. There were more eating inside, sorry didn't get a picture.
Dance Party Continues
Narodno Oro
Kritikos Syrtos
Be'er Basadeh
Debki
Plaka Hasapiko
Sborinka (Max's)
Sedi Donka
Zemer Atik
Opinca
Devojce, Devojce
Birchot Havdalah
Megdansko Horo
Florcica Olteneasca
Armenian Turn
Baztan Dantza
Le Laride
T'Filati
Takanata
Talima
Belasicko Oro

Macedonia
Greek
Israel
Bedouin
Greek
Bulgaria
Bulgaria
Israel
Romania
Macedonia
Israel
Bulgaria
Romania
Armenia
Basque
Brittany
Israel
Bulgaria, Severnjasko
Bulgaria
Macedonia
At 9 o'clock we left the Summit and went over to the Salvation Army Gym to continue dancing.
Schioapa
Ajde Jano (rock 2)
Hambo from tape 5
Bicak
Narino
Dance from Plav
Joc de Fete
Sepastia Bar
Harmonica
Ma Navu
Gori More
Hora veche
Ciganja
Satovcensko Horo
Sharma Shiekh
Arap
Rustemul
Pidhichtos Banas
Strumicka Petorka
Tankosava
Trite Pati
Maia, D'r (Branle)
Ooska Gookas
Olahos
Horehronski Csardas

Romania
Serbia
Sweden
Bulgaria
Turkey
Montenegro
Romania
Armenia
Israel
Israel
Macedonia
Romania, Muntenia
Gypsy
Bulgaria
Israel
Macedonia
Romania
North Thrace
Macedonia
Serbia
Bulgaria
France, Alsace
Hungary
Hungary
Slovakia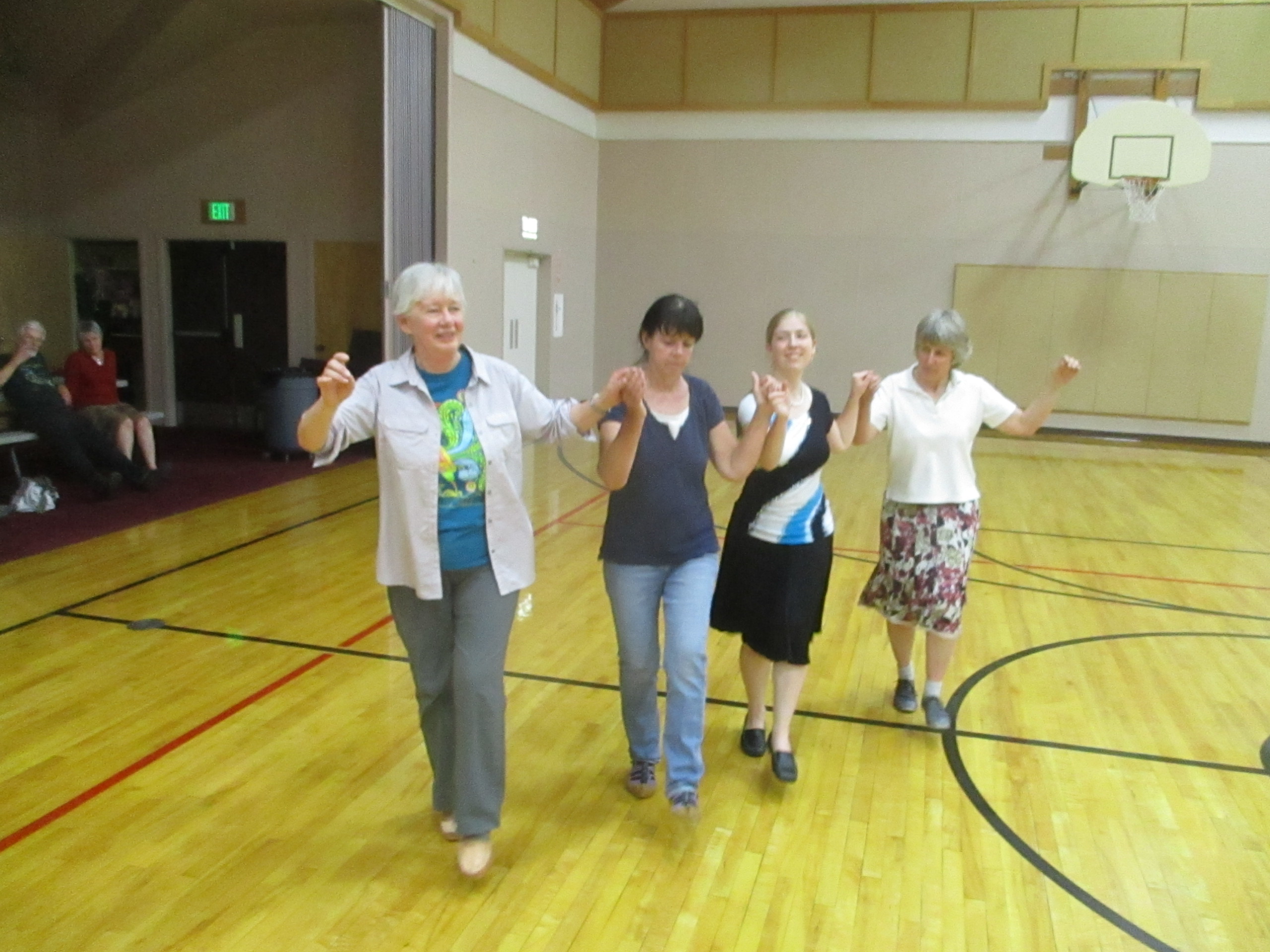 Susan H., Ann, Amanda, Cecelia
Russ, Richard, Moria, Joe, Don, Rose
I'm thinking after a great day of dancing, my poor ol body is tired and my legs are cramping up, it's only 11 o'clock but it looks like the end of the day for me.
Sunday, breakfast at Russ and Missy's home
Great food, great friends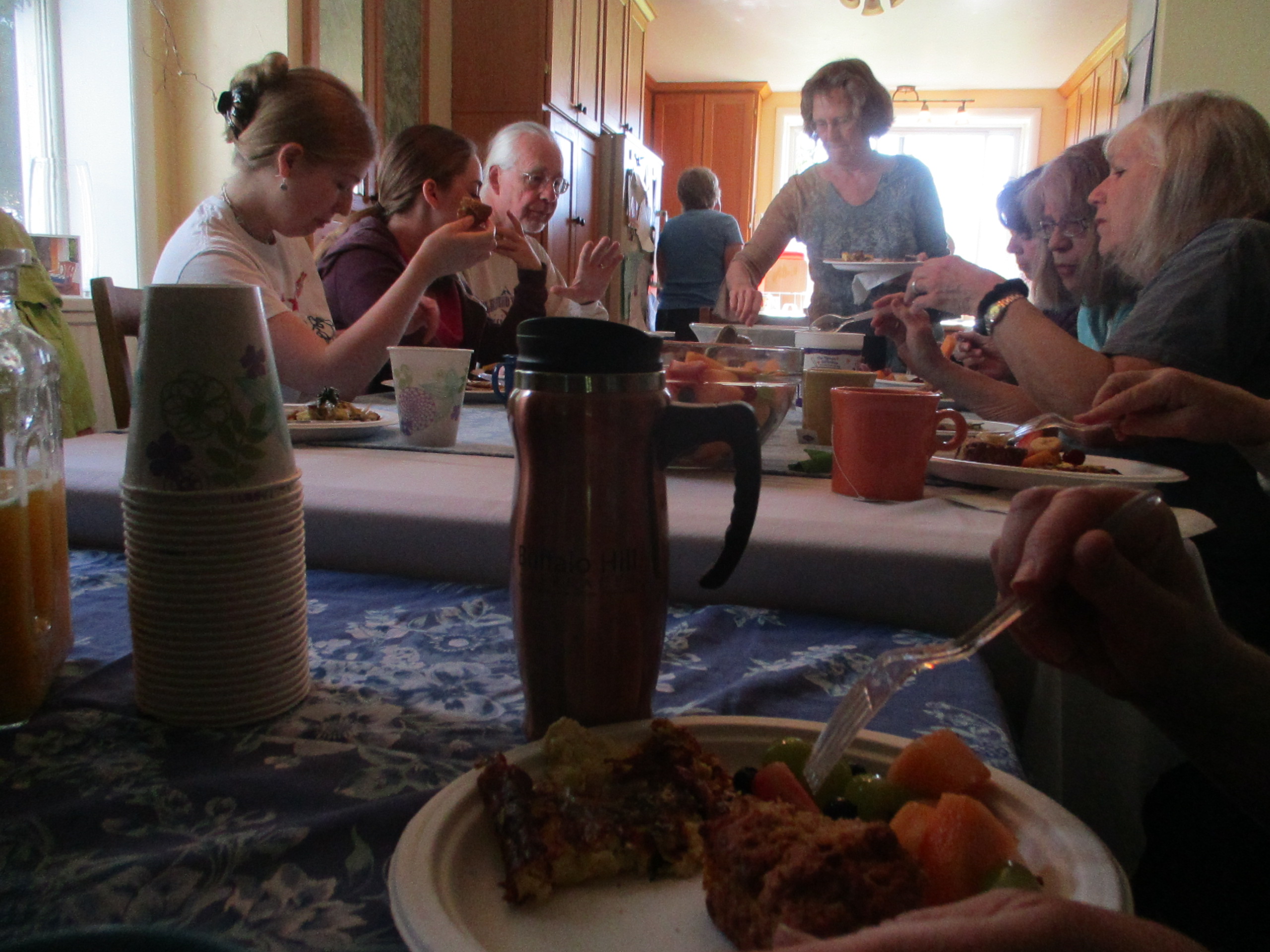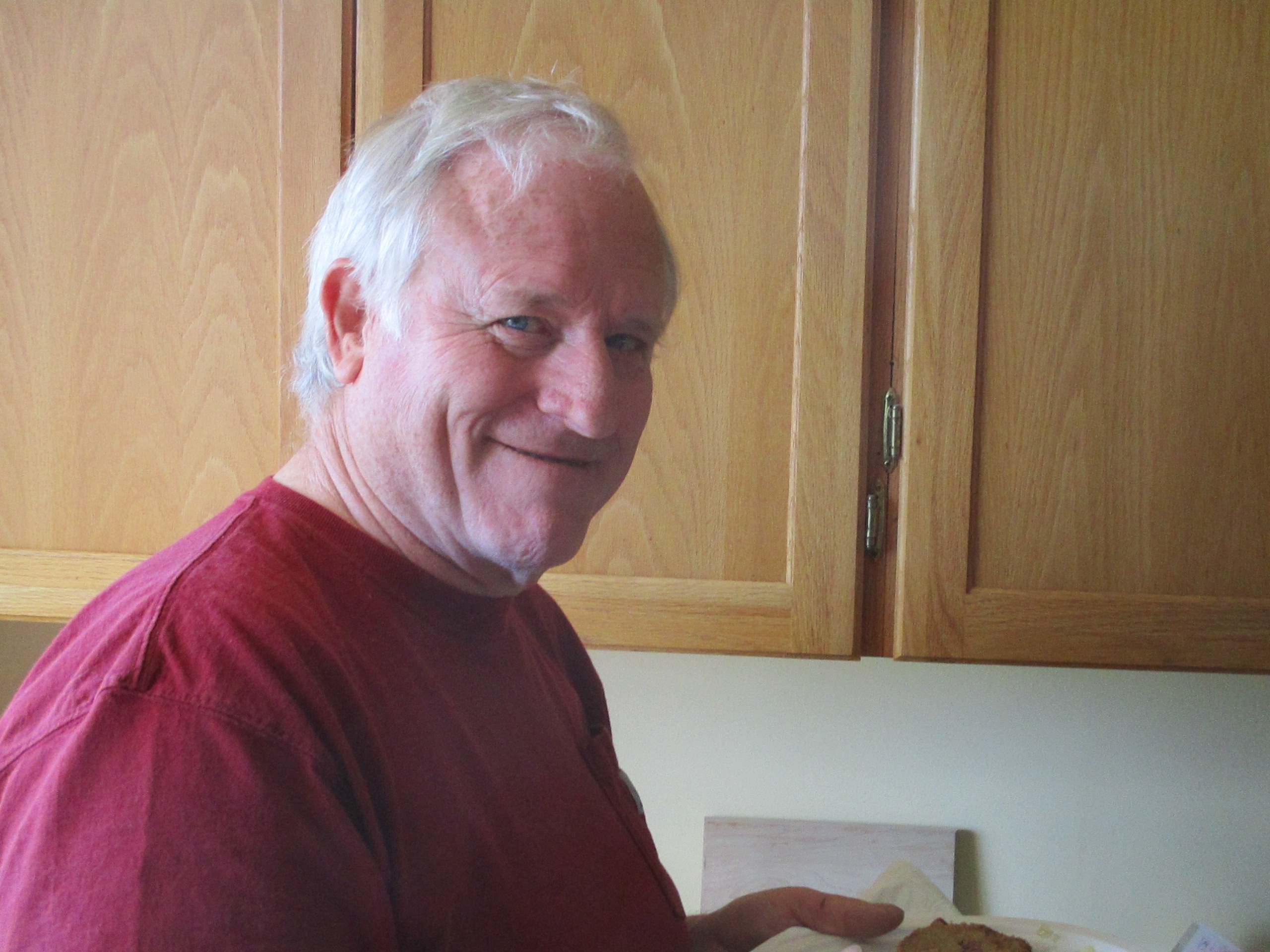 Thank you Russ for breakfast and all you do.
Dances 6-12 Sunday dances
Siriul
Ma Navu
Hora veche
Ya da kalinushku lomala
Ciganja
Damat
Valle Pogonishte
Oj Devojce
Ahmet Luleci
Aghchka Jerazanke
Sborinka (Max's)
Ciganko
Zensko za raka
Valle Nuseve Nga Korca
Vayiven Uziyahu
Lalica
St Johns River
Miss Alison Rose
Lesnoto Nama

Romania
Israel
Romania, Muntenia
Russia
Gypsy
Turkey
Albania
Bulgaria/Macedonia
Turkey
Armenia
Bulgaria
Bulgarian Gypsy
Macedonia
Albania
Israel
Bulgaria
New Brunswic
Caledonian
Macedonia
Aghchka Jerazanke
Aghchka Jerazanke
From left to right, Moria, Jackie Z., Jackie V.,Sharon, Roger, Ann, Max, Eva, Joe, Amanda, Cecelia, Missy, Russ,
Connie, Lauren, Rose, Don. Thanks to Don for taking the picture.
Dancers
Russ
Jackie
Lauren
Denise
Ann
Roger
Sharon
Cecelia
Moria
Amanda
Max
Eva

Don
Rose
Susan H
Richard H
Bruce
Joe
Connie
Jon
Lili Anne
Becca and her 7mo son Mason
Russ and Missy have a brood of chickens and a new chicken house.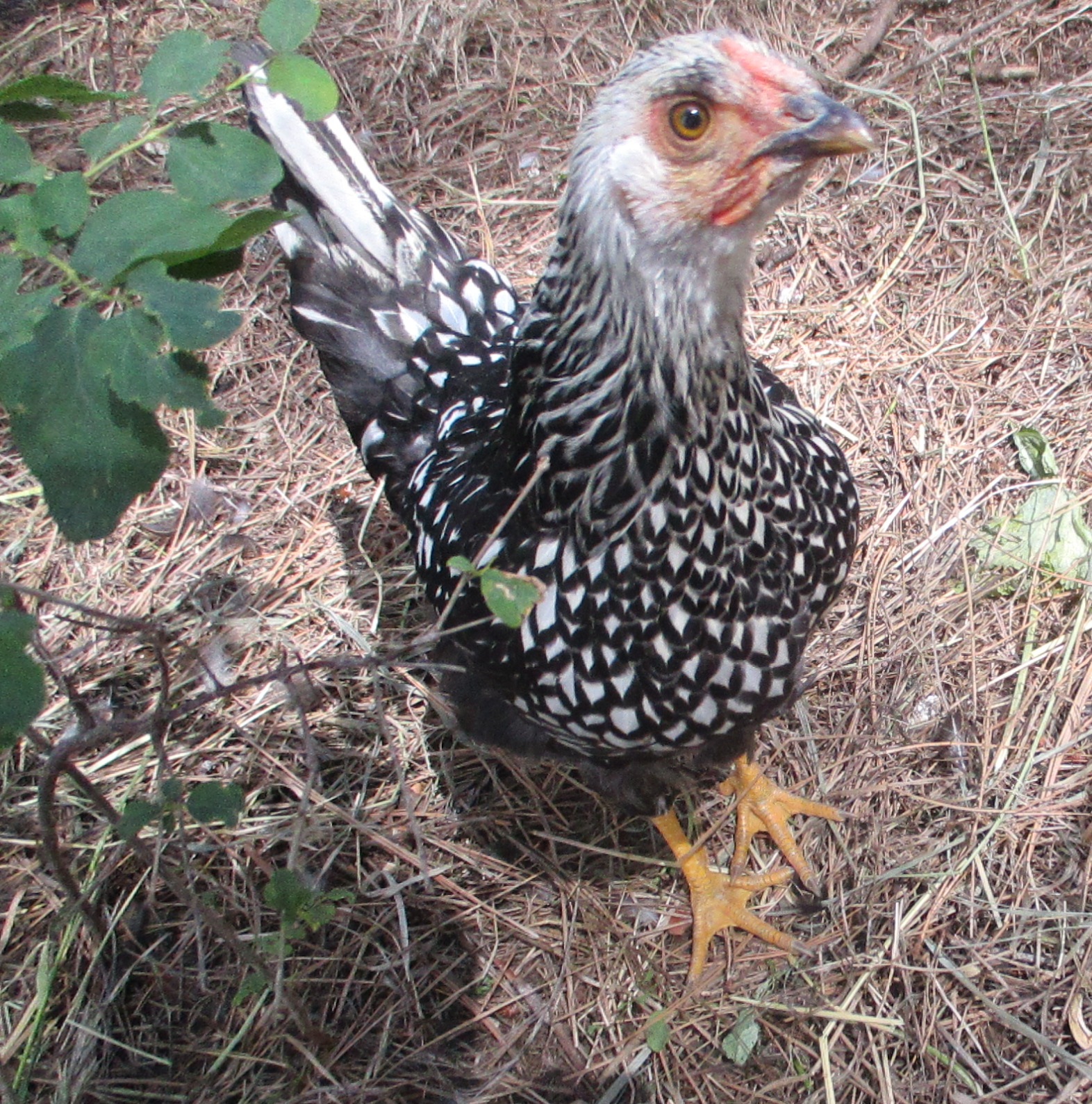 Until next time,
Roger