Steam and Stomp 2015
Warm ups
Slow Singing Pravo
Tankosava
Kritiko Serviko
Rustemul
Ajde Jano (rock 1)
Ivanice

Bulgaria
Serbia
Greece, Crete
Romania
Serbia
Macedonia

warm up
Welcome to Steam and Stomp
Bill Introductions
Susan teaching
Afternoon Teaching
| Dance | Country/Style | teacher | note or link to video |
| --- | --- | --- | --- |
| Maia, D'r | France - Alsace | Sally | no video |
| Kadino selsko oro | Macedonia | Susan H | No video, notes only, see: PDF of 1993 Stockton Folk Dance Camp A PDF for that year will down load and or open. Kadino Selsko is on page 50. |
| Ciganja | Gypsy | Roger | Video and PDF |
| Dvoino horo | Bulgaria | Cecelia | No video |
| Vallja "Hajde Merre Furken" | Albania | Sally | Video Not our group, but this is the dance. |
| Trenchmore | English Country | Mitchel | Video Not our group, but this is the dance and music. Notes |
| Bičak | Bulgaria, Pirin | Russ | Video with Yves Moreau |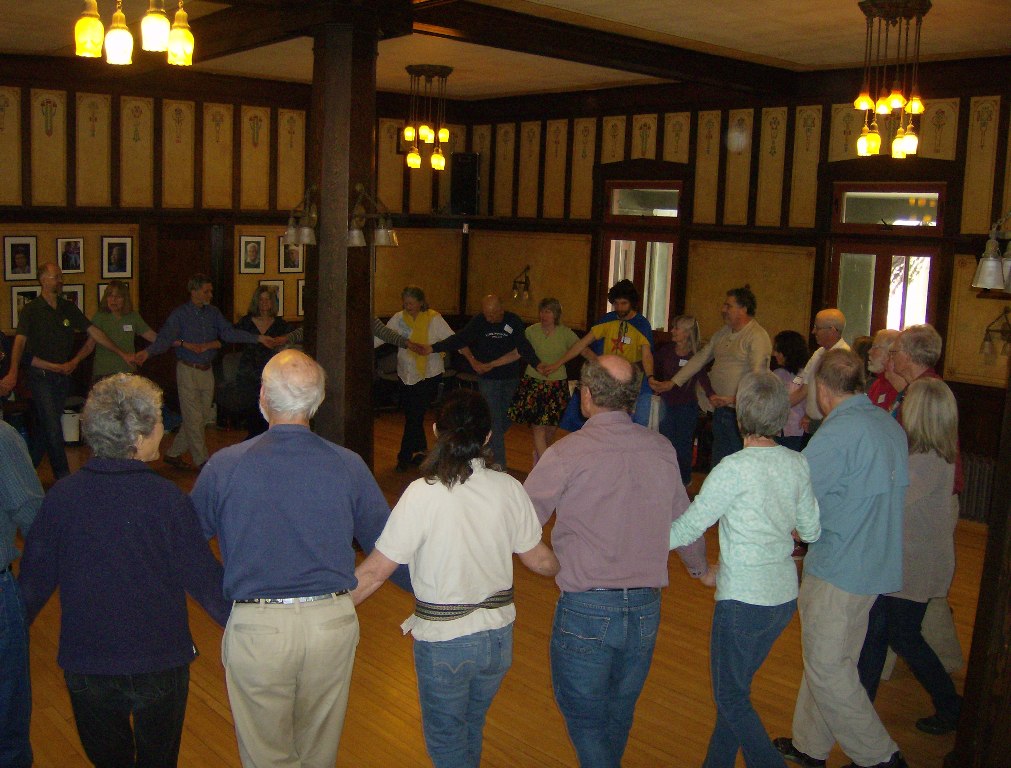 Cecelia teaching Dvoino horo
Dvoino horo
Dvoino horo
Sally teaching Vallja "Hajde Merre Furken"
Russ teaching Bičak
Bičak
Party
Setnja
Alunelul
Siriul
Belasicko Oro
Trind Polska
Ya da kalinushku lomala
Vrni Se Vrni (Come Back, Come Back)
Sitna Zborenka
Glava li ta boli
Kadino selsko oro
Dospatsko Horo
Rustemul
Sestorka
Ciganja
Sadi Moma
Jurelul
Gori More
Egley Tal
Tsamikos
Tankosava
Nevesto Carven Trendafil
Valle Pogonishte
Kritiko Syrtos
Floricica Olteneasca
Inaduna
Kopacka 1 - Dimna juda, mamo
Tamzara
Vallja "Hajde Merre Furken"
Aghchka Jerazanke
Dance from Plav

Serbia
Romania
Romania
Macedonia
Sweden
Russia
Macedonia
Bulgaria
Bulgaria
Macedonia
Bulgaria
Romania
Serbia
Gypsy
Bulgaria
Romania
Macedonia
Israel
Greek
Serbia
Bulgaria
Albania
Greek
Romania
Turkey
Macedonia
Armenia
Albania
Armenia
Montenegro
Mike, Ann, Susan, Sally, Russ
Sharon, Max
Susan, sally, Cecelia, Russ
Sally and Allan
Max and Eva
Julie, Mary, Missy, Cecelia, Amanda
Aghchka Jerazanke
Saturday Evening Requests
Music Makers Band
Setnja
Ajde Jano
Oj Cvjetjut Kalina
Hambo
Biserka
Misirlou
Karamfil
Vranjanka
Joc Batrinese
Mana Vu
Zemer Atik
Maia, D'r
Legnala Dana
Closing Waltz

Serbia
Serbia
Russia
Sweden
Serbia
USA
Macedonia
Serbia
Romania
Israel
Israel
France,Alsace
Bulgaria
Germany
Back to recorded music
Mori Odajo
Chilili
An Dro Retourne
Kak po Logu
Yolanda
Gammal Schottis
Lalica
Hore pe Seshe
Opinca
Cetvorno Shopsko Horo
Stiga mi sa momne le
Rezijanka
Le Laride
Dodi Li
Kritiko Serviko
Cocek (Djulijano Djulijano)
Ada's Kujawiak #1
Kritikos Syrtos
Zensko za raka
Hora Cheffer
Pols Rorospols
Hora veche
Sandansko Horo
Tino Mori
Debka Kafrit
Sitna Zborenka
Hole In The Wall

Macedonia
Bolivia
Brittany
Russia
Colombian
Sweden
Bulgaria
Romaina
Romania
Bulgaria
Bulgaria
Slovenia
French
Israel
Greece, Crete
Romanian Gypsy
Poland
Greek
Macedonia
Israel
Norway
Romania, Muntenia
Bulgaria
Macedonia
Israel
Bulgaria
England
Where the feet hit the floor
Ada's Kujawiak #1 Missy and Russ
Ada's Kujawiak #1 Lauren and Bill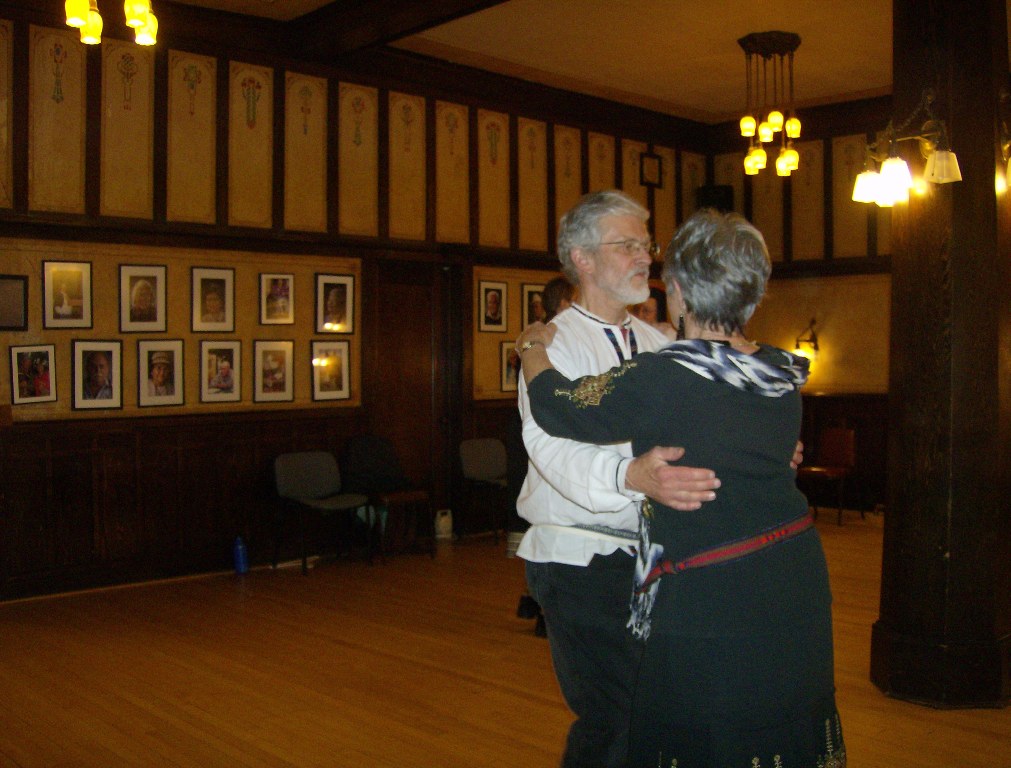 Ada's Kujawiak #1 Don and Rose
What happens when your camera is a second and a half slow
Ada's Kujawiak #1
Ada's Kujawiak #1
Ada's Kujawiak #1
Hora Cheffer
Sunday
Pomasko Sirto
Cepelarsko Horo
Staro Pomasko Horo
Sabrali sa se, sabrali
Satovcensko Horo
Sitno Malisevsko
Sedi Donka
Sila Kale Bal
Devojko Mari Hubava
Tokyo Polka
Vlasko
Debka Kafrit
Gajdina Svirjat
Nevesto Carven Trendafil
Ei Hatal
Kadino selsko oro
Maia, D'r (Branle) (instrumental version)
Cekurjankino Horo
Koga Me Mama Rodila
Vallja "Hajde Merre Furken"
Ispayche
Sitna Zborenka
Lakodalmi Tanc
Bičak
Daichovo Oro
Sepastia Bar
Ciganja
Lassu Sergo
Alunelul de la Urzica
Kak po Logu
Rustemul
Bastan-Dantza
Salty Dog Rag
Zensko za raka
Trenchmore
Hole In The Wall
Mori Odajo
Louky
Haire Mamougheh
Lesnoto

Bulgaria
Bulgaria
Bulgaria
Bulgaria
Bulgaria
Bulgaria
Bulgaria
Serbian Gypsy
Bulgaria
Japan
Bulgaria
Israel
Bulgaria, Rhodopes
Bulgaria
Israel
Macedonia
France - Alsace
Bulgaria
Bulgaria
Albania
Bulgaria
Bulgaria
Hungary
Bulgaria
Bulgaria
Armenia
Gypsy
Hungary
Romania
Russia
Romania
Basque
USA
Macedonia
English Country
England
Macedonia
Czech
Armenia
Macedonia
Bastan-Dantza
Bastan-Dantza
Trenchmore
Hole In The Wall
Dancers
Thanks to Cecelia for providing the following list of dancers
Bozeman

Susan
Richard
Carrie
Siona
Lance
Bob
Melinda
Cecelia
Mary
Amanda
Jenna
Thomas (NH)
Laurie (NH)
Hallie
Oregon

Sally
Alan
Shalar
Kent
Washingtom

Mitchell
Milhea
Emily
Val
her daughter Celia
Missoula

Michael
Ann
Vikki R
and her dad
Evelyn
RomNee
Bert
and his son Mati
and daughter ?
Sonja
Saul or Sol
and his gal
Esther
Flo
her spouse Mike?
Kalispell

Don
Rose
Eva
Max
Roger
Sharon
Lauren
Connie
Joe
Denise
Russ
Missy
Butte

Noor Jahan
Safe journeys on the way home, not much snow compared to last year
| | |
| --- | --- |
| 2014 | 2015 |
Entering the Flathead Valley, just a few more minutes Sharon and I will be home. We had another great time at Steam and Stomp!
Thanks to Bill for keeping Steam and Stomp going and to all those who love to folk dance.
All pictures are by myself. Send me your favorite pictures of Steam and Stomp 2015, and I post them too.
Until next time
Roger